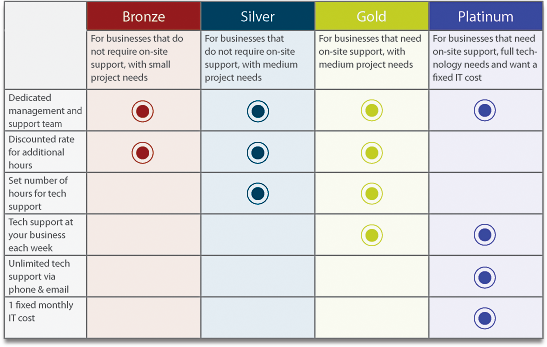 • Simplified IT™ is a customizable plan that is tailored to your specific business and needs.
• We establish a relationship, a plan of action, and then we follow through on it. No questions asked.
• All of your IT services are covered under any of our four levels from technical support, system maintenance, infrastructure upgrade, and strategic planning that make your business work better and faster. It's all covered with Simplified IT™.
• Even better, we've simplified the billing process too. You only get one bill each month and with our Platinum plan, you are billed a fixed fee every month.